Visit: https://elai.io
Once visit then "sign up"
Note: Currently the time limit is only 1 minute for free so if you need more time length then PAY for it.
Select any of the characters as per your choice.
Check the below details and click the right-side relevant option for more details to make your video much good also it's required as per your requirement.
The best part is, we can also add the already recorded audio file by uploading that file and cool AI will analyze it.
Click "Start Render" to generate your final video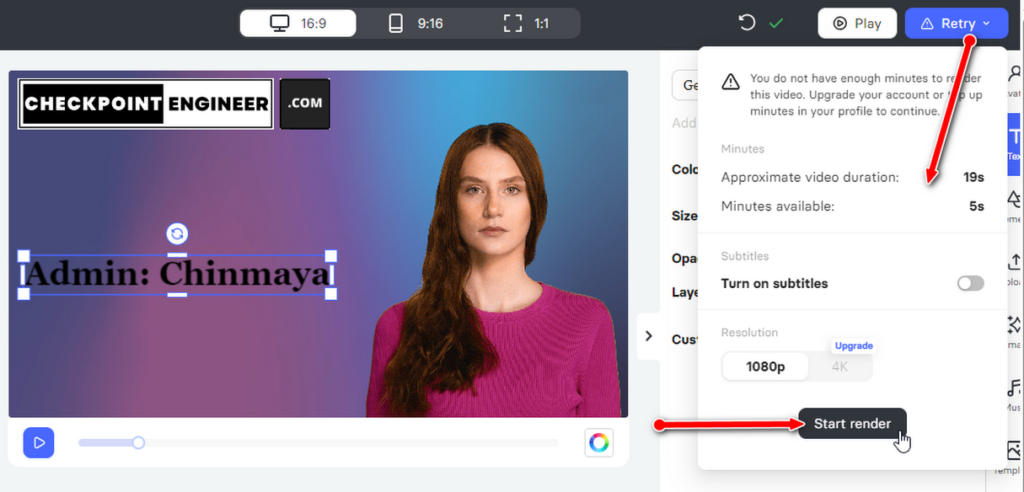 The video will take some time and once ready then you receive the video download link to your register Email ID.
This is Chinmaya enjoying AI.